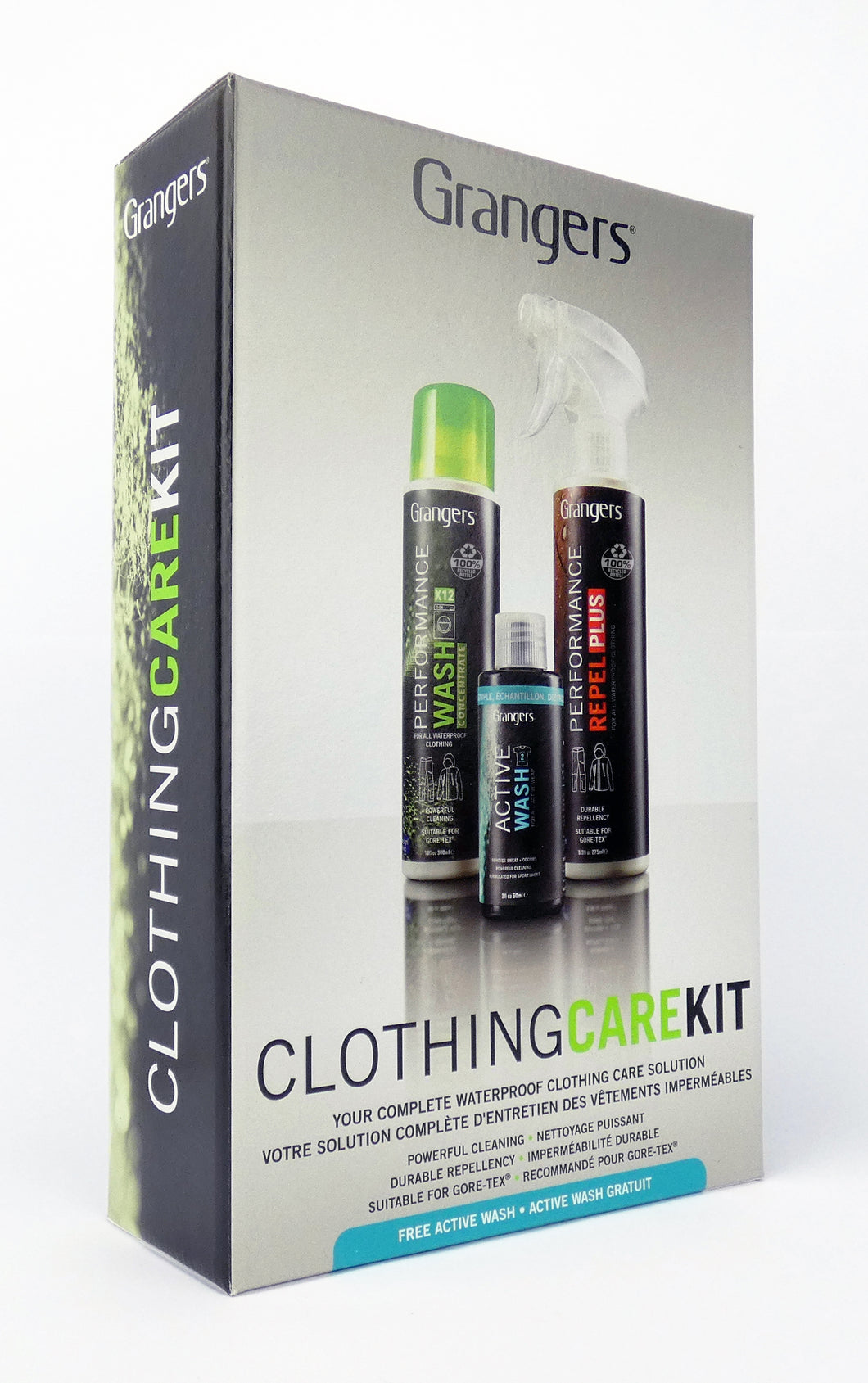 Grangers Clothing Care Kit
Regular price $19.00 $19.00
Grangers Clothing Care Kit is an all-in-one-kit formulated to clean and protect all activewear, technical and outdoor garments including Gore-Tex®.
This kit contains:
Grangers Performance Wash – 275ml. A powerful, yet gentle, concentrated, bluesign® approved cleaner formulated to clean all your outdoor and technical garments. With this concentrated formulation, you only need to use 25ml to gently remove dirt and eliminate odours while removing harmful residue build-up and maintaining any remaining water-repellency. It's also recommended as a pre-wash to any waterproofing treatment. This easy-to-use, wash-in cleaner performs the same in all waters, maximises breathability and restores to like-new performance.
Grangers Performance Repel Plus – 300ml. An easy-to-use, bluesign® approved, PFC-free, durable spray-on proofer, formulated to restore the DWR finish of all technical fabrics. Maintains breathability and restores the original water-repellency.
A free sample of Grangers Active Wash – 60ml. A high-performance, wash-in cleaner formulated to remove dirt, sweat and odours from all activewear. It improves wicking properties and reduces drying times while maximising breathability and restoring the water repellency of activewear.
Powerful cleaning
100% recycled bottles
Durable protection
Multi-purpose
Maximises breathability
Restores to like-new performance
Bluesign® approved
PFC-free
How to Use:
Follow the individual product instructions and allow to fully dry before use.