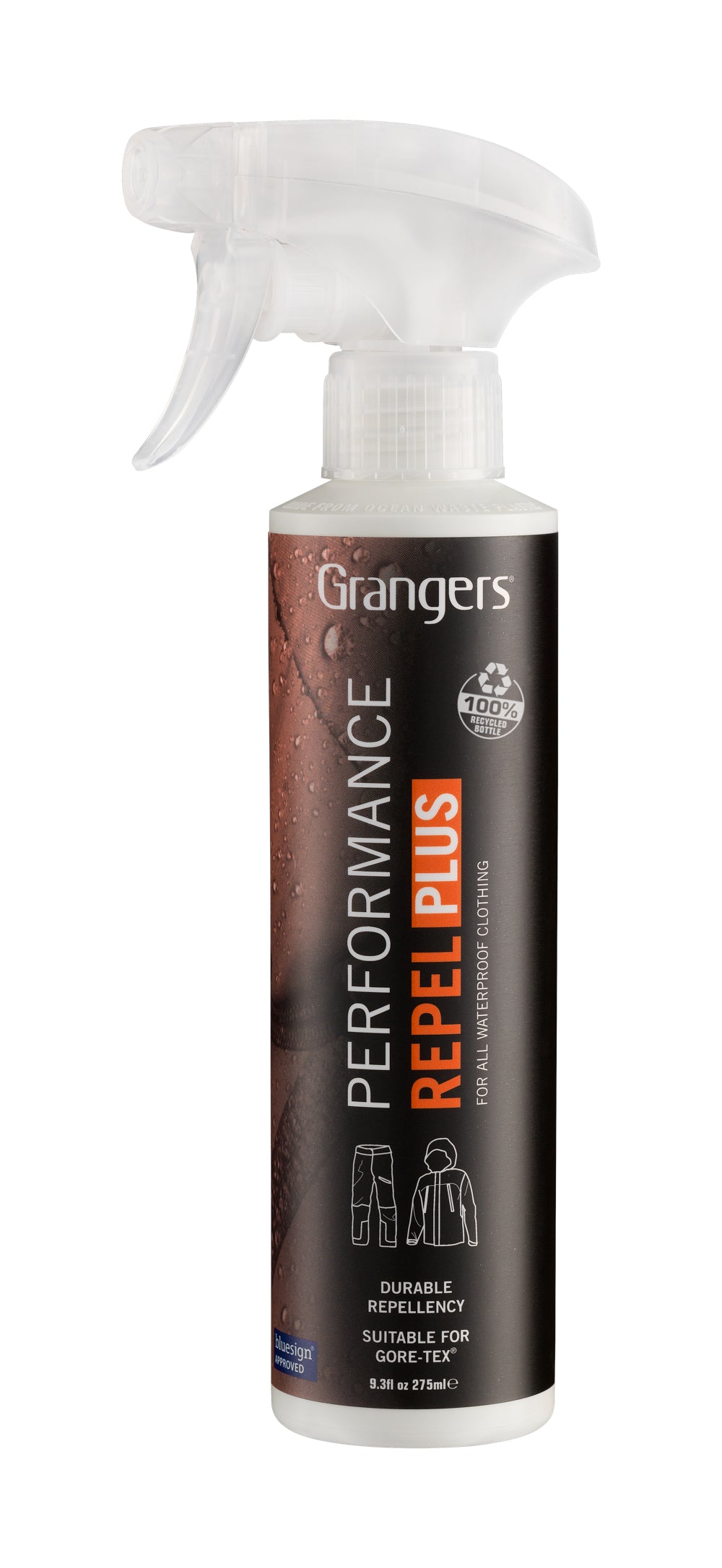 Grangers Clothing Repel Plus
Regular price $12.00 $12.00
Grangers Performance Repel Plus restores the performance of all technical fabrics keeping you warm, dry and outdoors for longer.
This powerful, spray-on product is easy-to-use, offers durable protection and maximises breathability.
The flexibility of this spray means that you can apply additional proofer to those areas prone to extra abrasion.
Recommended for all fabrics including Gore-Tex®.
Superior water-repellency
Maximises breathability
Restores to like-new performance
100% recycled bottle
Bluesign® approved
PFC-free
Effective without heat activation
Neutral smell
300ml
How to Use:
Ensure article is clean, we recommend washing with Performance Wash before application.
Shake bottle.
Spray evenly onto damp garment, applying extra to areas prone to abrasion.
Remove any excess with a clean cloth.
Air-dry or tumble dry if care label permits.