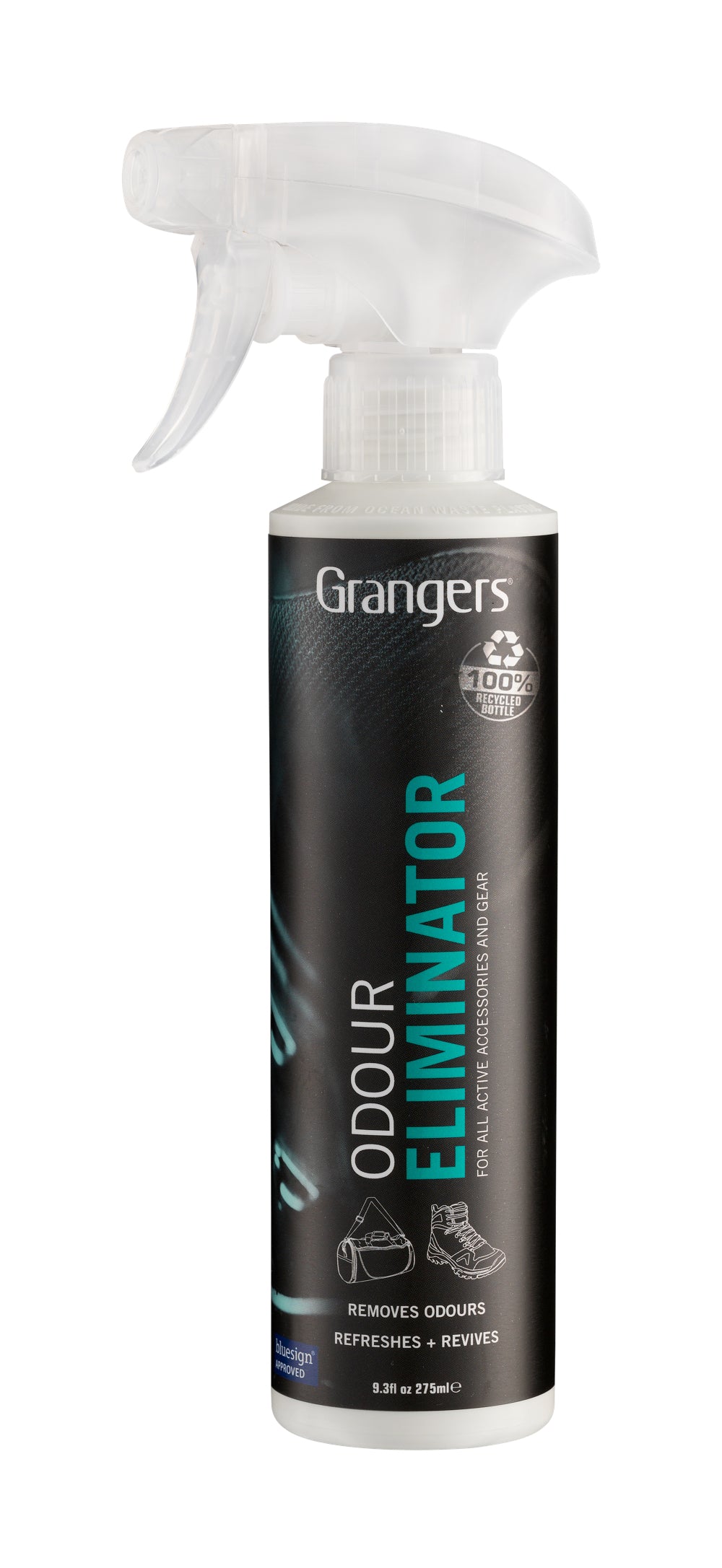 Grangers Odour Eliminator
Regular price $11.00 $11.00
Grangers Odour Eliminator heads to the source of odours that linger on non-washable items, rather than masking them with perfumes. Although powerful, this product is kind to breathable membranes and water-repellent finishes.
This easy-to-use spray-on product quickly eliminates odours, refreshing and reviving smelly non-washable gear – making it ideal for those 'on the go'. Whether you cycle to work, want to refresh your sleeping back between washes, are fed up of smelly trainers or need to freshen up your gloves, this product is for you.
Suitable for all non-washable items, plus clothing that requires a refresh in between washes.
Neutralises odours
Refreshes
100% recycled bottle
Bluesign® approved
275ml
How to Use:
Spray onto the surface of unwanted odours.
Allow article to fully dry before use.
For powerful lingering smells, we advise applying a second coat.
To continue to keep odours at bay, regular application is recommended.